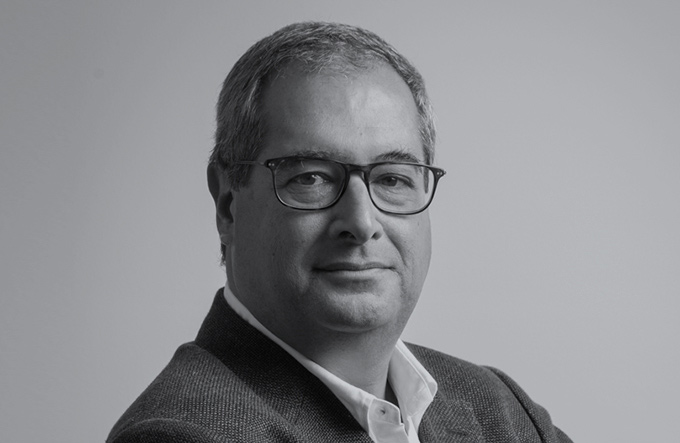 GONÇALO HORTA
Director & CEO
He has a Bachelor's degree in Civil Engineering from the University of Coimbra Faculty of Science and Technology and began his professional career in 1985. He worked with important construction companies in the national construction market and public works, such as Ilídio Monteiro Construções, Construções Técnicas S.A., Soconstroi and Hagen Engenharia S.A., where he worked for 22 years and consolidated his career, in charge of Contract Management and as a Member of the Board. He joined the company as Project Director and then went on to work as Contract Manager, Director of Production Coordination and Managing Director. With the change in the shareholder structure in 2012, he took up the position of Production Manager (Portugal) with the Elevo Group, with responsibility for contracts with other group companies, such as Edifer and Eusébios & Filhos. He holds Professional Licence No. 20752, with the Professional Qualification Level of Senior Member of the Portuguese Engineers Association.
JORGE ANASTÁCIO
Production Coordinator Director
Degree in Civil Engineering from Universidade Fernando Pessoa in Porto.
After a stint at Soares da Costa Construção, SGPS, SA, where he completed his curricular internship, he started his professional activity at Lúcio da Silva Azevedo & Filhos S.A in 2004, initially as a construction technician, collaborating on several construction projects.
From 2006, with the functions of Deputy Director of Works, he participated as responsible for the production, in several projects of construction of residential buildings, services and industrial works.
He had a relevant participation in the expansion of the company from the North to Lisbon, being responsible for projects of significant size.
As of 2014, as Construction Director, he was responsible for several projects, with special emphasis on reference projects related to urban rehabilitation.
In 2017, he was challenged to lead the After Sales Service Department of Lucios SA, at a national level, a role performed with great relevance and professionalism.
He holds Professional Licence nº 26110 with the professional qualification level of effective member of the Order of Technical Engineers.